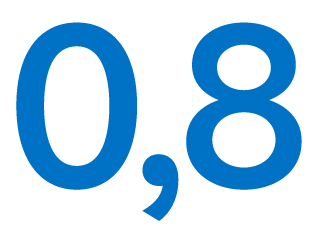 The Climate Meal label challenges restaurants to join the fight against climate change
The Climate Meal label helps customers to identify meals from the menu that have a smaller-than-average carbon footprint. Read more
Making the carbon footprint of restaurant meals visible
The Climate Meal label invites restaurants to provide climate-friendly meal options. Many restaurants have already signed up to use the label, and the aim is to have more restaurants join. The Dylan restaurants, Sofia Helsinki, Palmia restaurants and Löyly are among the operators that have already embraced the Climate Meal label with enthusiasm.
"Löyly is honoured to take part in the Climate Meal campaign, as we are aware of our environmental and climate effects and aim to actively decrease them. Responsibility has been an important value to us ever since Löyly was established, and it continues to strongly steer our operations," 
– Restaurant Group Director Jessina Koski from Löyly.
The Climate Meal label was launched with a campaign in restaurants in the Helsinki metropolitan area in the fall 2021. The recognisable Climate Meal label provides customers with information about climate-friendly choices and an easy way to affect their own carbon footprint. The label remains available for restaurants interested in communicating climate friendly meals.
Mission Zero Foodprint project
Forum Virium Helsinki
Development manager Kaisa Spilling
tel. +358 40 744 8831
kaisa.spilling(at)forumvirium.fi
Project manager Annamaria Rossi
tel. +358 50 491 2270
annamaria.rossi(at)forumvirium.fi
---
The Climate Meal label sign up is open for restaurants!